The holiday season is around the corner: a time when many families go on vacations or visit loved ones. However, with the ongoing Covid-19 pandemic, travel situations are quite different now. 
While airlines are doing their best to make travelling as safe as possible, it's advisable to take your own measures as well. It's recommended to purchase a few extra baby travel products, like a Bottle Warmer, Travel Bassinet, and maybe even a Portable Crib, just for comfort and ease. 
However, If you are planning on travelling with your family during COVID-19, here are 7 valuable tips you must take into consideration to keep your family safe and secure.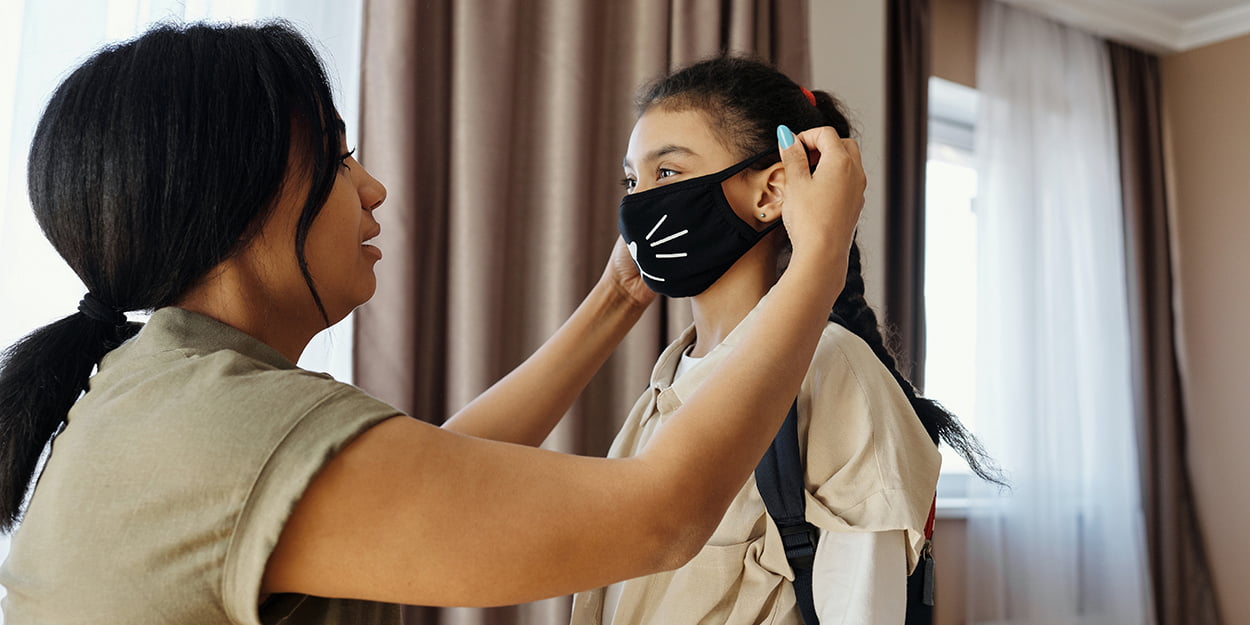 1.Stay Updated on Restrictions
States and countries are updating travel restrictions constantly. Before travelling, it's best to check up on your destination restrictions to avoid any inconveniences on your arrival. 
These requirements range from up to date Covid-19 test results to quarantine for at least two weeks. 
Websites like the CDC and state government might provide you with some information regarding travelling within the USA. 
Ensure you enquire about the airline, bus, or train policies and requirements about COVID-19 family travel, especially for kids as they will differ from company to company. 
2.Talk To Your Family Doctor
Individuals with immunodeficiency are at the highest risk of getting Covid-19, including children. Before travelling, speak to your family doctor to confirm everyone's health is okay.
Ensure that all the kids have the immunizations required. Ask your doctor what medical supplies would be necessary for the trip and pack more than enough in case your stay extends longer than expected.  
Also, research on local medical personnel or areas to contact if there is an emergency.
3.Confirm The Covid-19 State in The Location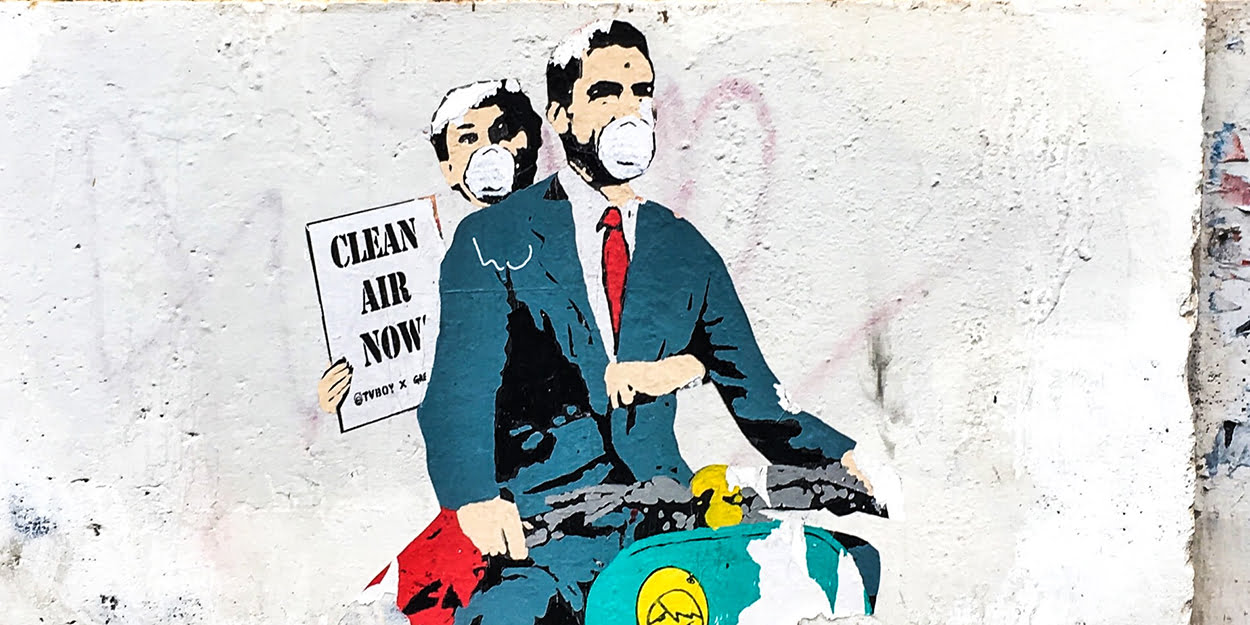 Is the location you are planning to travel to a Covid-19 hotspot? The best way to protect your family while travelling during Covid-19 is to avoid hotspot areas. 
According to the World Health Organization recommendations, locations should have positive test rates below 5% for at least 2 weeks to reopen the borders.  
Although your travel destination might meet this minimum requirement before your travels, it's good to have a flexible schedule. Anything could happen, like states implementing travel restrictions, stay-at-home orders, and other country wide restrictions.
4.Think About The Mode of Transport
With no vaccine or medication in place, it is getting impossible to know what mode of transport is safe. The best way to travel around a foreign country is using your own travel, like driving or hiring a minibus outright. 
This way, you can avoid bust stops, train stations, airports, and stopping points with high chances of contracting the virus from touching the surfaces or interacting with people.
5.Pack The Essentials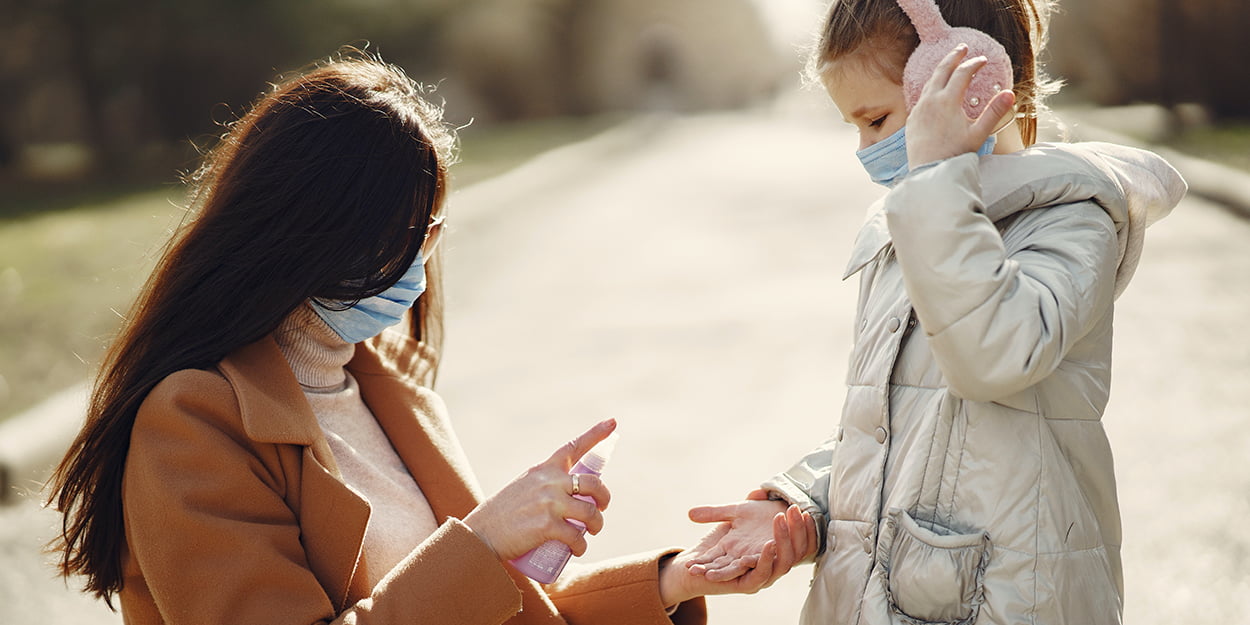 Do not forget to pack extra essentials, like masks and sanitizers. All businesses must have sanitizers in place, but it is crucial to have your own supplies. This way, you and your kids can sanitize anytime you touch a surface.
Apart from packing the essentials, take your kids through the importance of regularly washing their hands with soap and water. If you cannot secure enough hand sanitizers or you run out, handwashing can come in hand.        
6.Avoid Crowded Locations
If you plan to travel with kids during the pandemic, travel to areas you know are less crowded. It might be challenging to identify such places, but you can start by avoiding famous hotspots and hotels.
It's also good to train your kids to practice social distancing if you are in areas with crowds. This includes having a mask on throughout and standing at a safe distance. 
Businesses are implementing social distancing measures like marking out standing or sitting positions to ensure people are apart. Be sure that your kids understand this and always keep an eye on their activities to avoid surprises.
7.Eating Options 
When considering what healthy meals are available during your travel, think about other options. 
For example, is it possible to eat before you get to the airport or packing homemade food when traveling via road or train? 
Is your credit or debit card loaded to cater to any payments and avoid handling cash? 
Whatever options you decide on, ensure that it has healthy food with recommended vitamins and little to no contact with other individuals.   
The bottom line is travelling during the pandemic will not be an easy thing. While it is good news that most states and countries are lifting travel restrictions after months of lockdown, it's paramount that you take all the necessary measures to stay safe and reduce the infections.
With the above tips on how to safely travel with kids during Covid-19, like packing the essentials, talking to a doctor, and staying up to date with restrictions, your travels will be less strenuous and more enjoyable.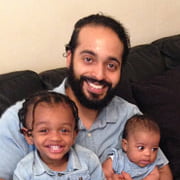 Mo Mulla is a work from home dad who enjoys reading and listening to music. He loves being a dad and husband to a growing family. He loves writing about his passions and hopes to change the world, 1 blog post at a time! You can find his parenting blog here: www.ParentalQuestions.com