The Ultimate Guide to Florence with kids
Florence is one of the most beautiful Italian cities and is the perfect destination for any family holiday. The city centre is like a live open-air museum with statues on display in the piazzas along with the beautiful architecture of the city. If you're planning to visit Florence with kids on your next trip to Italy, here is all you need to know to plan the perfect experience for your family:
Getting to Florence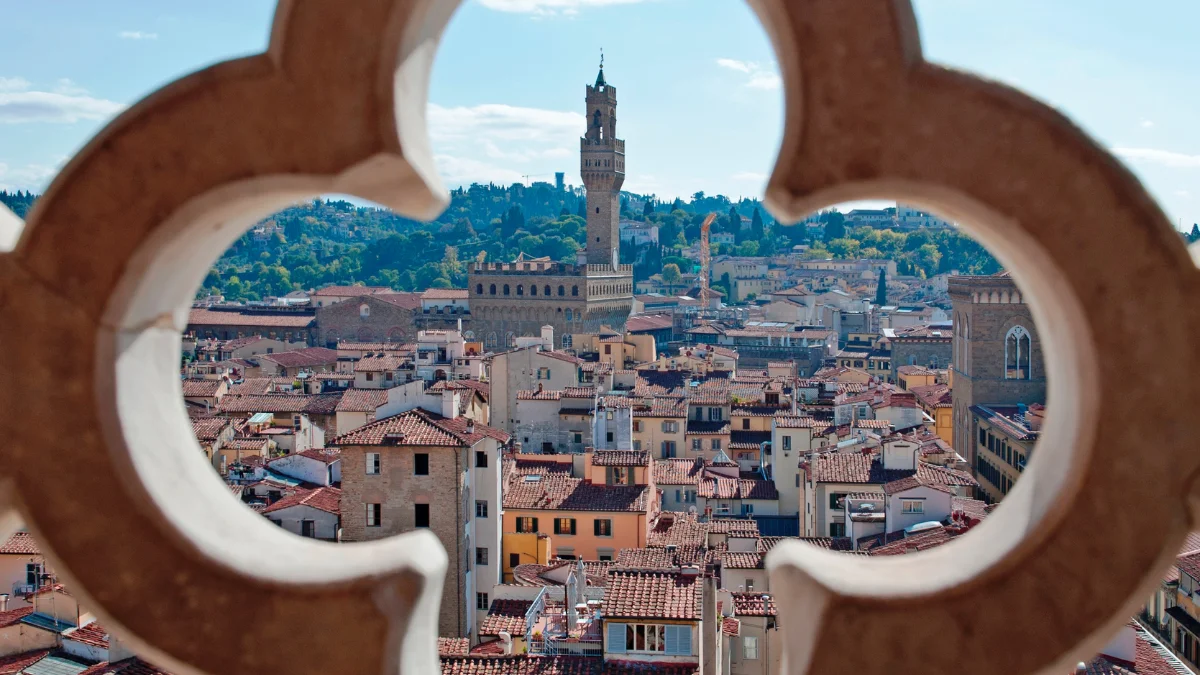 Florence is easily accessible as it has an international airport and is also well connected with rail and roadways from all major Italian cities. You can easily find fast trains to Florence from Rome, Naples, Venice and Milan. Since Florence is centrally located, you could also consider renting a car from one of the other cities and organising a family road trip. 
Where to Stay in Florence with Kids
If you're wondering where to stay in Florence with kids, we have got you covered. We recommend picking a location in the historic city centre of Florence. This way you will be able to walk around the city easily and discover all that the historic centre has to offer. 
Things to do with Kids in Florence
Here are some of the best things to do in Florence with kids:
Take a Walk Through the City Center
The best way to explore Florence is on foot. There is plenty to see and admire as you walk through the streets of this beautiful city. Since the city centre is pretty small, you will surely stumble upon most of the landmarks on your walk through the centre.
We also recommend signing up for a walking tour if you're interested to learn about the rich history of the city. 
Walk Across Ponte Vecchio
Ponte Vecchio is one of the historic bridges in Florence, built back in 1345. It connects the two sides of the Arno river that passes through the city centre of the city. It is flagged by shops on both sides, all selling gold ornaments and trinkets. 
Hike Up to Piazzale Michelangelo for Unmatched Views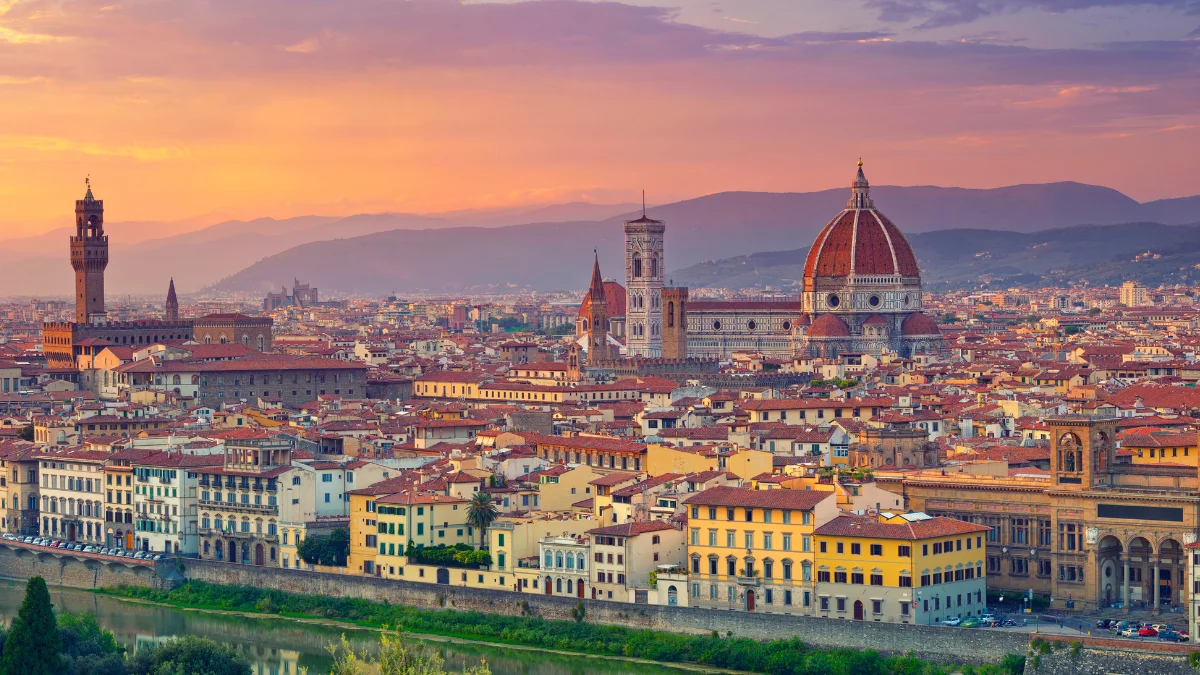 Piazzale Michelangelo sits on top of a hill right by the city centre and offers some of the best views of the skyline of Florence. This panoramic terrace is the perfect spot to watch the sunset over the city. 
If you're up for an adventure, you can easily hike up to Piazzale Michelangelo, as there are stairs bringing you right to the square. If not, you could also hop on the bus and get there in no time. 
Visit a Child-Friendly Florence Museum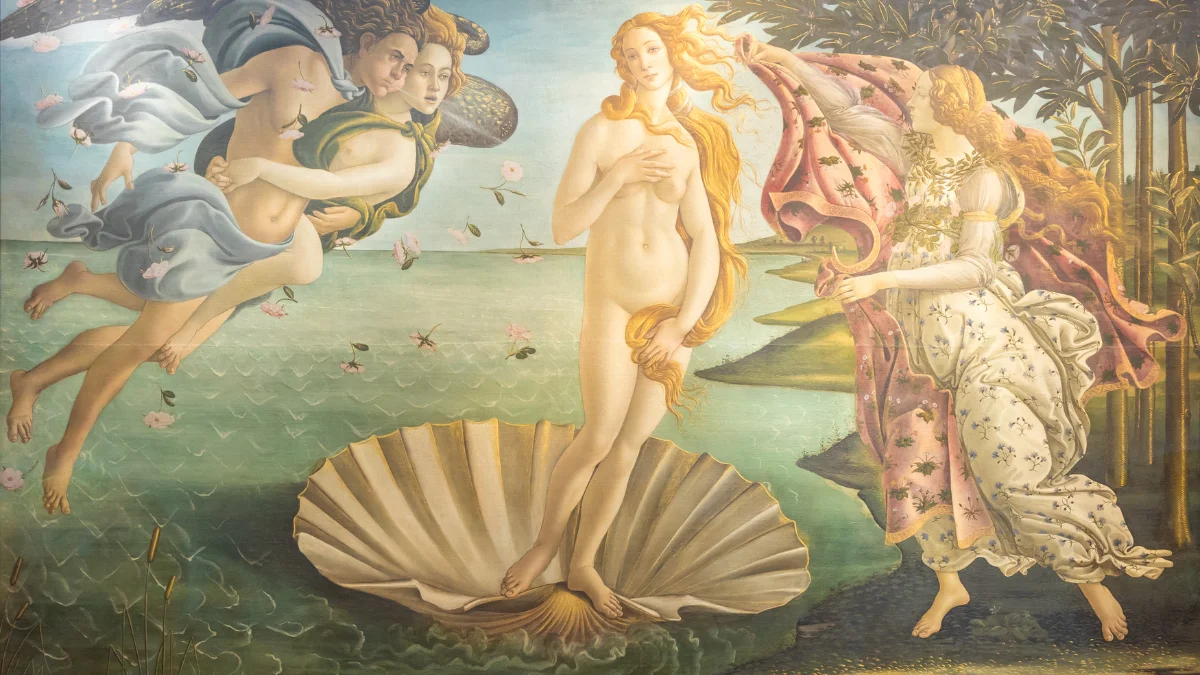 There are plenty of kid-friendly museums in Florence that can be a great entertaining and educational experience for your kids. These include the Uffizi Gallery, the Galileo Museum, Stibbert Museum and the Leonardo Interactive Museum. 
Make sure you check and buy your tickets beforehand so you don't have to wait in line to buy them at the venue. 
Rub the Nose of the Porcellino
Right at the entrance of the Mercato Nuova is an adorable statue of a wild boar with a small fountain around it. It is believed that this Porcellino brings luck to those who rub its nose. It can be fun and exciting for the kids to rub the nose of the wild boar and get some pictures here. You may find a line of people waiting for their turn to rub the nose and get their pictures taken with this local celebrity, so avoid going during the busier times of the day. 
Browse the Free Art at Piazza della Signoria
Piazza della Signoria is a must-visit in Florence as this square houses Loggia del Lanzi, a free open-air museum. You will find stunning sculptures and statues on display for the public here. The square also features a larger-than-life Neptune fountain. A visit to Piazza della Signoria is a must for everyone visiting the city.
Sign Up for the Uffizi Gallery Scavenger Hunt 
One of the best ways to engage and educate the little ones on your trip to Florence is by challenging them with the Uffizi Gallery Scavenger Hunt. This unique experience has specially been designed to get their little brains thinking. This scavenger hunt tour is where your kids will discover the love and appreciation for art in a fun and exciting way!
Check Out Biblioteca delle Oblate
Biblioteca delle Oblate is a charming library in the city centre of Florence. It makes a perfect stop for families visiting Florence on a budget, as it is free to enter. This library has a large selection of kids' books that will surely entertain your kids. Especially great if you need a break from all the walking or are just looking to take shelter on a rainy day. 
Family-Friendly Tours and Activities in Florence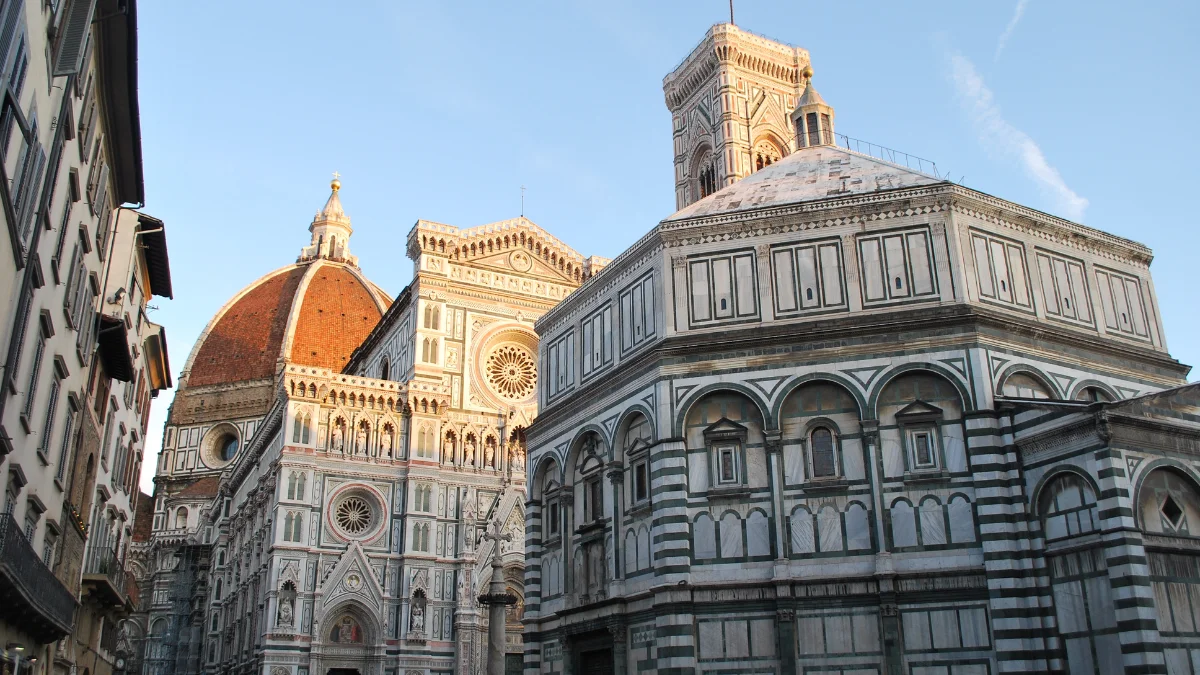 There are plenty of kid-friendly tours and activities that you can book for your trip to Florence, including walking tours of the city centre, treasure hunt tours for kids, Pizza and gelato-making classes and even day trips to other towns in Tuscany. 
If you would like to book an unforgettable tour of Florence for your kids, please get in touch with our team. We have a team of expert guides who can help you plan a tailored experience that meets your specific requirements.