International Secondary schools for foreign exchange students in Rome and Florence
Looking for an opportunity to let your child study abroad in Italy? Are you planning to move to Italy and you want the little ones to keep studying in an English-speaking environment, and followed by world-class teachers? There are, of course, many scholastic institutions which teach to Anglophone and multilingual children and young adults. Here we have 6 of the best International schools at the high school level in Rome and Florence:
St Stevens School of Rome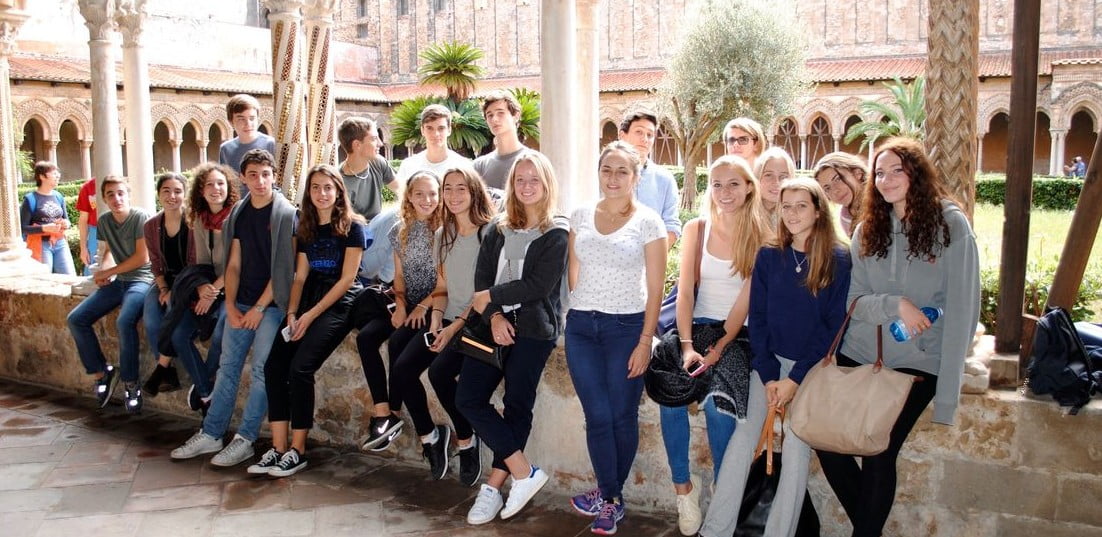 St Stevens School of Rome is a non-denominational, co-educational, American international day and boarding IB World School in Rome. Located on Via Aventina 3, it caters to grades 9 to 12 (ages 14 to 19 approximately, according to the American system), plus an optional postgraduate year. Since 1964, St Stevens School of Rome has dedicated itself to shaping the futures of its students through a rich education and varied co-curricular activities. There are a few more reasons why parents and students choose this school. At St Stephen's, the vast Eternal city is a classroom. Using the fact that they are the only English language high school in the historic center of Rome, there are lots of field trips, visits to archeological ruins, catacombs, richly varied museums.
St George's British International School of Rome (SGBIS)
The main strength of St George's British International School is that it manages to combine, seamlessly, an enhanced and renowned UK National Curriculum through the teaching if GCSE / IGCSE courses, with the ambitious and internationally recognized International Baccalaureate Diploma Programme (IBDP). Another strong suit of the school is that it is the most diverse school in Italy in terms of the nationalities of pupils and staff. Pupils from 84 countries are currently enrolled at St George's! This enables the teachers to foster and encourage a special learning environment that nurtures tolerance, respect, and understanding. The best time to visit the school is International Evening when parents, pupils, and staff come together to celebrate our unity in our diversity through an evening filled with incredibly wonderful food, activities and a parade of nations. The school is known and has been recognized, worldwide, for its exceptional Art and Design programs!
Marymount International School of Rome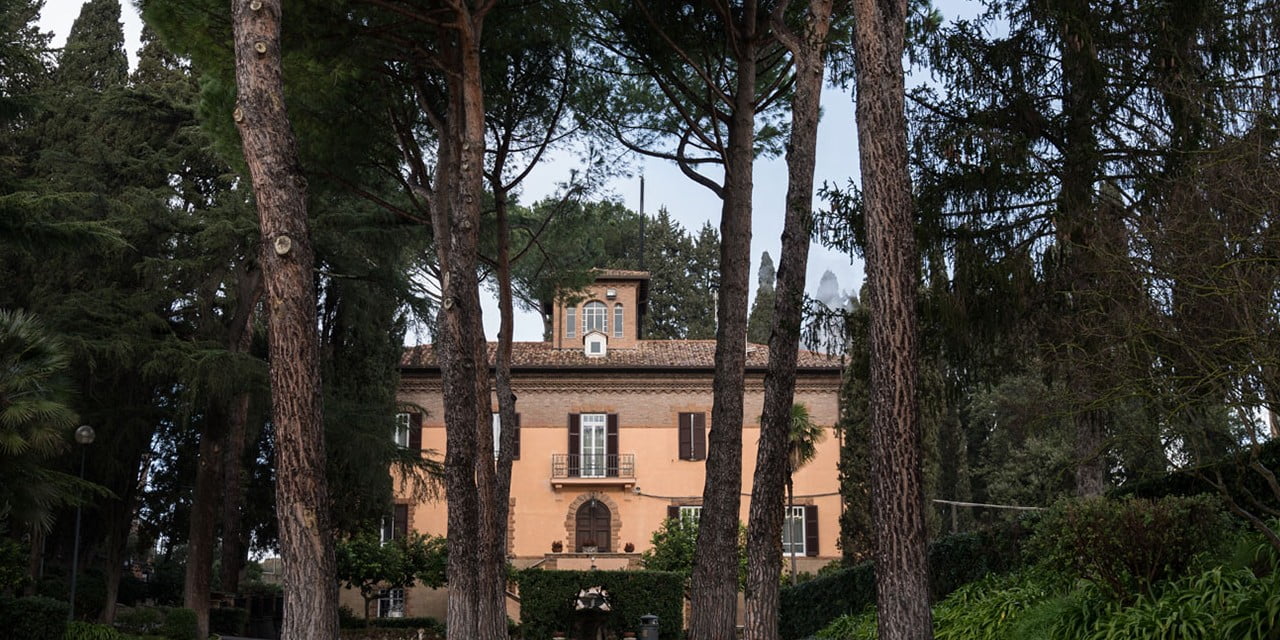 Marymount International School, extending on 40 acres of protected parkland, can be found on the Via Cassia Antica Km. 7, and it caters to families with children from early childhood to grade 12. This is the perfect setting for students to pursue a full range of academic, artistic, musical, sports and extracurricular activities. Founded in 1946 by the Religious of the Sacred Heart of Mary (RSHM), it is a private, catholic, English speaking, co-educational school. It excels in the linguistic department. In fact, High school students have the opportunity to study Spanish, French, German, Arabic or Mandarin and Latin as an elective. It prides itself with collaborating with other Marymount Schools all over the world, including but not limited to schools in Paris, London,  New York, Los Angeles, Portugal, Brazil, Mexico, and Colombia.
Rome International School (RIS)
RIS is a world-class school representing more than 45 nationalities and providing a rewarding international education to students between the ages of 2 to 18 since 1988. The school's educational vision is in tune with the ethos of the International Baccalaureate (IB) that puts students at the centre of the learning process. Its 500 students of mixed gender aged 3 to 11 engage in sport, artistic activities and music of all kinds! The building that houses the school is an incredible, newly renovated facility, and boasts modern classrooms and fully equipped science labs and sport courts. 
American Overseas School of Rome (AOSR)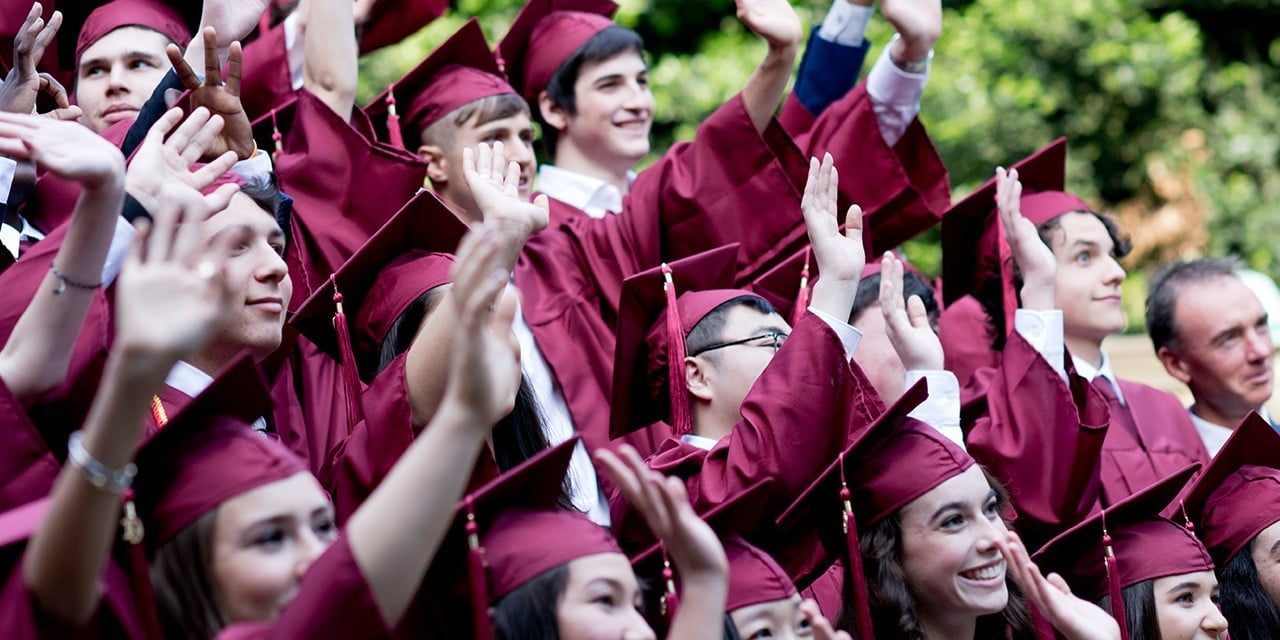 The AOSR is the ideal school for incoming American students seeking to continue their US-style education in Rome. Established in 1947, the American Overseas School of Rome has a long tradition of providing a rigorous and well-rounded American international education. Its students range from pre-K (something to keep in mind if you have younger siblings) through Grade 12 students (the graduating year). With approximately 600 enrolled pupils, the student body is generally one third from the United States, one third from Italy, and the remaining third from other destinations (45 different countries in 2019). The school proves itself with its varied multicultural background. AOSR is known for its excellent Performing and Fine arts, and Athletics Departments, so if you're interested in either of these, take a campus tour and check them out.
International School of Florence (ISF)
The ISF is the main international school in Florence and one of the oldest international schools in Europe. This school definitely culminates in the IB Diploma, which, it has been recognised the surest path to accessing the broadest choice of colleges and universities around the globe! ISF provides challenging and internationally recognized academic programs alongside a rich list of extracurricular activities. Noticeable is the headquarters of ISF, a Renaissance villa with the beautiful backdrop of the rolling hills. The mission of the school is based on the pursuit, in their students, of "creativity, intellectual curiosity, innovative spirit, and appreciation for beauty". 
Studying in a foreign country will challenge and inspire your little ones, pushing them to embrace a different culture, learn another language, try different foods…it is always an incredible opportunity — at any age. Even at university level, studying abroad is a blessing in disguise. Some other interesting schools that you could consider if your kids are looking for an elementary or for a middle school in Rome are St. Francis International School in Rome, located in the north of Rome, the IB World School Acorn House international and Acorn House international. Unfortunately, these do not offer programs for High-schoolers, but there are many other options in this article to consider. Although it might seem hard at first, to move far away from everything that was once familiar, it will open your son or daughter's horizons in so many ways! If you want to learn more about the best International English-speaking Universities in Rome and Florence, check out our blog post on "International universities for foreign exchange students in Rome".