Where to Eat in Rome: Foodies Guide to the Eternal City
When it comes to food, Rome is one of the world's culinary capitals, offering a wealth of delicious dining options for visitors and locals alike. From classic trattorias to trendy wine bars, there's something for every taste and budget in the Eternal City. Whether you're looking for traditional Roman cuisine or international flavors, there are plenty of fantastic restaurants, cafes, and food markets to explore. In this guide, we'll take a look at some of the best places to eat in Rome, from hidden gems to popular tourist spots, to help you plan your culinary adventure in the city. So, get ready to indulge your taste buds and discover the gastronomic delights of Rome!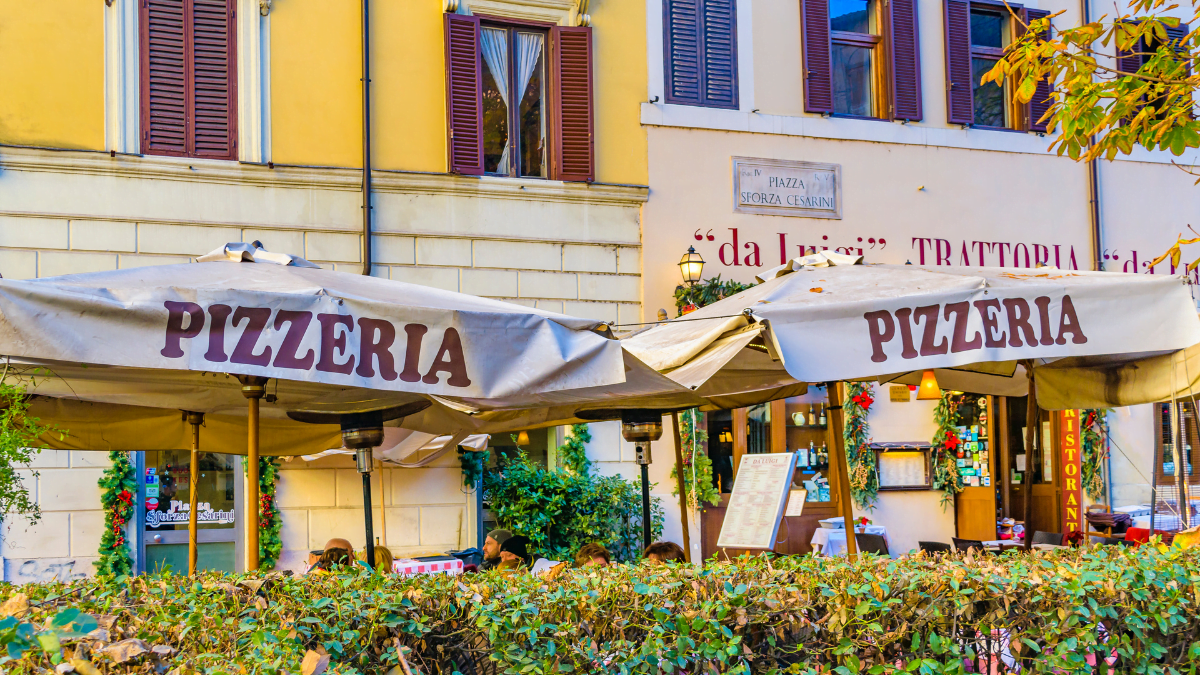 Top Restaurants in Rome
If you're wondering where to eat in Rome, make sure to add these four Italian restaurants to your Rome bucket list:
Lucianos is a wonderful Italian restaurant located in the heart of Rome, right by Campo de' Fiori. It is famous for its Carbonara, a typical Roman pasta dish made with eggs, guanciale, and fresh parmesan. We highly recommend trying the Carbonara here, along with the other classic pasta dishes. 
To ensure a table here, it is best to call and make a reservation. If you plan on walking in, get there early, right when they open and you might be able to get a table.
Please check here for updated timings, menu, and contact details. 
Aroma Restaurant
If you're looking for an exclusive dining experience in Rome, we highly recommend visiting Aroma restaurant. This is a 1 Michelin Star restaurant, located inside Palazzo Manfredi, a 5 Star hotel in the eternal city. What makes this restaurant even more exclusive, however, is the view from the restaurant! It is located right next to the Colosseum, so you can dine with a stunning view of this wonder of the ancient world!
When it comes to the food here, you can choose from the À La Carte menu serving classic Italian dishes, or even opt for a tasting menu. The tasting menus start from 100 euros per person, with options to add wine pairings with each course. It is the perfect place to celebrate occasions here in the Eternal City. Make sure to book your table in advance though. Check here for updated timings, the full menu and to make reservations. 
Armando al Pantheon
Another great Italian restaurant to check out is Armando al Pantheon. It is located right by the Pantheon, and if you get one of the tables outside, you can enjoy your meal with a view of the Pantheon! Just make sure to book your table in advance to secure the best spot. 
The menu includes a wide range of Italian plates including classic plates of pasta, main dishes, sides, and salads, and is reasonably priced. Check out the updated timings, menu, and prices here. 
Tonnarello
If you're looking for a great restaurant in the Trastevere neighborhood, make sure to stop by Tonnarello. This highly-rated Italian restaurant is famous amongst locals and tourists alike and serves a range of typical Italian dishes at affordable prices. 
While we recommend making a reservation for this restaurant as well, it is also possible to just walk in. However, you should know that without a reservation, you would have to wait in a long line, which might not be advisable if you're traveling with kids.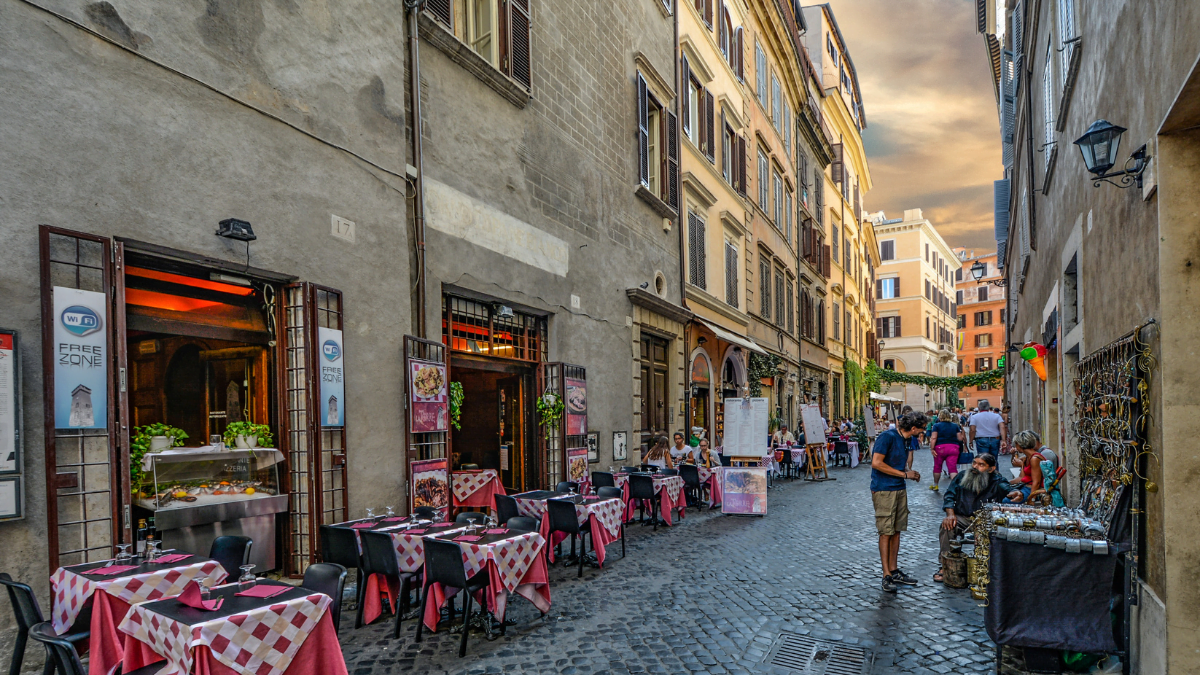 Best Osterias and Trattorias in Rome
Here are some of our favorite osterias and trattorias in the eternal city: 
Osteria da Fortunata
We're sure you've heard of Osteria da Fortunata, one of the best osterias in Rome. It is famous on Instagram as this place makes fresh pasta and offers a range of typical Italian pasta dishes to choose from. It is located in the city center, right by Campo de' Fiori. You can either walk-in or call in advance to make a reservation.  
Trattoria Vecchia Roma
One of our favorite trattorias in Rome has to be Vecchia Roma. Located in Vicolo dei Serpenti, close to the central train station Termini, this trattoria is frequented by both locals and tourists. The most popular dish here is the house amatriciana which is cooked in a wheel of cheese, perfect for any cheese lover!
Make sure to check the updated opening hours and reserve a table before you go. This is another affordable dining option in the eternal city. 
Trattoria Da Enzo al 29
Another trattoria to add to your list is Trattoria Da Enzo al 29. Located in the city center of Rome, this establishment serves a range of local Roman dishes. It is however known for the artichokes. Make sure to try it if you visit. Check here for more information on the menu, timings, and contact details. 

Street Food to Try in Rome
If you're looking for some delicious budget dining options during your time in Rome, make sure to check out Trapizzino for its unique pizza pocket filled with flavorsome Italian sauces. We also recommend checking out Bonci for their slice pizzas and visiting Mercato Centrale di Rome and Testaccio Market for a wide range of budget local options. 

Best Gelato in Rome
If you're looking for the best gelato in Rome, make sure to check out La Romana, Gelateria Cremilla, Gioletti, and Frigidarium. 
We also recommend joining a gelato-making class to learn more about the Italian gelato culture in a more fun and hands-on manner.